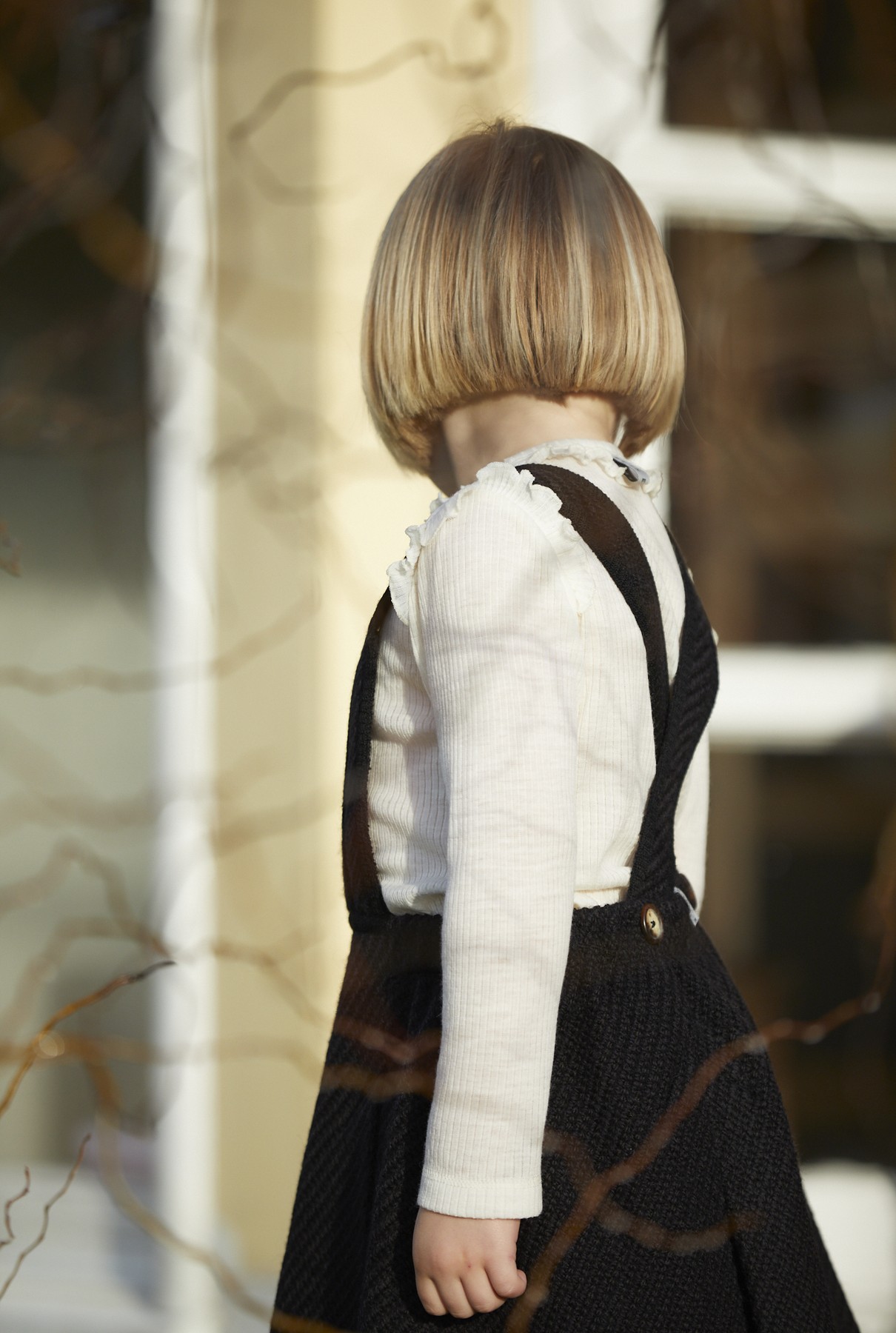 Billie
pinafore
Pleated front, elasticated back. Adjustable straps to raise and lower waist.
This style has been designed and manufactured in collaboration with Whitecliffe Fashion Tech diploma students in Auckland, New Zealand.
Fabric is the leftover cutting waste blocks from the frost dress and dusk skirt styles, Winter 2018.
100% wool
Dryclean only, short cycle, limited moisture.
But you barely need to clean a piece like this really, just pick off whatever is on it, it's not a base layer.
As always with BE baby pieces, all profits are donated to the Women's Refuge, x Beth.
We always endeavour to ship your goods the day after your order is placed. Shipping is free within New Zealand, please allow 3-5 working days for delivery. Shipping to the rest of the world is $50.00. If you do purchase something that isn't quite right, you're welcome to return it for a refund or exchange, please contact us.
bust
waist
hip
8
33″
24″
35″
84cm
61cm
89cm
10
35″
26″
37″
89cm
66.5cm
94cm
12
33″
24″
35″
94cm
71cm
99.5cm
14
33″
24″
35″
99.5cm
76cm
104cm